So… back in 2016, we set up a small family business. We produce plastic balls for lots of different sectors, and everybody knows us for playpen balls. But, a few years ago, we saw a gap in the market for balls that could be applied to open water areas, such as reservoirs and wastewater treatments. There is a massive issue in this country where the environment needs support on the water side of things, anything from polluted rivers to the amount of chemicals that get into our drinking water, and algae also causes a huge problem in this country. Our balls are a simple product that last for 20+ years, and the application of balls prevents the number of chemicals and algae from getting into our rivers. It is a low-maintenance and sufficient solution.
Last year, we did a couple of great projects with two water authorities. We convinced them to take a risk on us by taking our balls and applying them to their wastewater plants. Undoubtedly, our balls proved that they did not need any maintenance or any chemicals. Now we have cleaner water running through our rivers as a result. For a small business, and there are only three of us, we have quite a substantial turnover, and we are super proud of that and how far we have come! We are trying to get ourselves out there so people know that a simple solution can change the UK regarding our water supplies in such a positive way.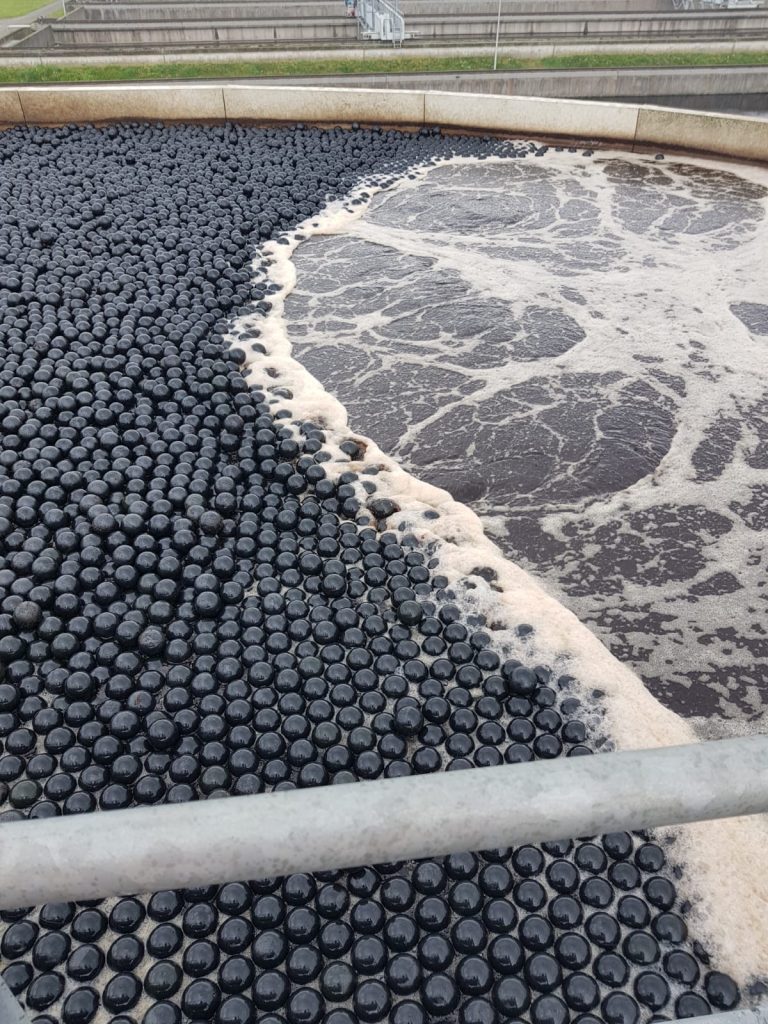 With the help of Stafforshire Chambers of Commece…
Thanks to the Staffordshire Chambers of Commerce, we were able to express our story, aims and business goals. Check out our video to find out more about our business and how we hope to have a huge impact on the environment in the future! Click here to watch.